But you've got to know what your eye is doing! You might think it works like this: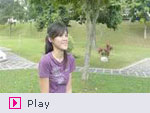 Panning
That's not what happens. Your eyes nearly closed, your head and eyes whip round and open again. In effect, you CUT from one picture to the next: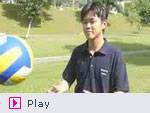 Cutting
Cutting seems natural. But cut to what?
A Long Shot?
A Mid Shot?
A Close Up?
A Big Close Up?
The rule for shot size is: the greater the emotion, the closer the shot should be.
But remember that even the best phone camera screen is small; so keep close if in doubt.