The Nokia N90 and its friends can do something very clever. Well they do a lot of very clever things, but this one is special. Nokia calls it a Muvee. (This is trademarked – see http://www.nokia-asia.com/nokia/0,,79389,00.html for more info). Pls include a trademark symbol to the name whenever Muvee is used. Can we explain the linkage and context to mobifilmmaking a bit more please – practising for your mobifilm, help in storyboarding, etc)
Funny name, but very interesting. It's basically setting pretty pictures to music. Then adding effects, transitions, etc. All automatically. The Muvee may even throw up an entirely different story by putting your shots together in a way that you may not have thought of before. Learn to edit your film more creatively by paying close attention to use of transitions between shots and the rhythm of the cuts in the Muvee. There's a lot you can learn by just watching. So don't be afraid to turn to Muvee when you run out of ideas.
Here are some odd shots of flowers converted to a Muvee: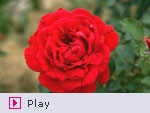 Flowers
And the variations are amazing – you can add text, cartoon figures, frames… Here are just a few of the styles you'll find ready for use on your phone – and you can download plenty more from the Nokia.com bookmark in your WAP/GPRS/3G-enabled phone (Go to Services/web on your Nokia phone menu, select Bookmark, followed by Nokia.com. Click on the contents you wish to download).
Happy Muveeing!